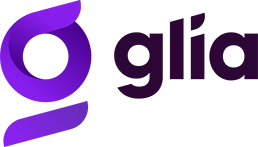 March 21, 2022
We are thrilled to share the fantastic news that Glia has become our fourth unicorn! Today the company announced $45M in Series D funding from Insight Venture Partners, Wildcat Capital Management, and RingCentral Ventures; this latest round of financing brings Glia's total funding to $152M and its valuation to more than $1B.
Congratulations to Dan, Justin, and Carlos. We are incredibly proud of them and the company they have built that is transforming Digital Customer Service globally.
We met the team early in 2012, and became the company's first investor that summer. Since then, we've continued investing in their Seed, A, and B rounds. They have been true innovators, reinventing how companies interact with their customers in a digital world— and, literally wrote the book on it. Glia has already partnered with more than 250 financial institutions worldwide and that's just the beginning of how they are revolutionizing customer service for the 21st Century.
We have been so fortunate to have worked with them every step of the way and are excited to see them continue to set the standard for Digital Customer Service across the globe.
Read their news release here.